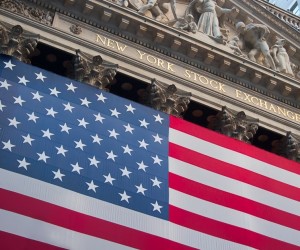 While many analysts and reporters cover ETFs, a few stand out as being particularly worth following.
In recent years, as the number of reporters and bloggers writing about ETFs has grown, so has the number of journalists and bloggers writing about them. The majority of what appears to be about ETFs is simply market analysis, and any ETF-specific coverage is almost always a rehash. Among the din, a few reporters and analysts do an excellent job covering the ETF industry and providing their own analysis and opinions.
The 12 experts profiled here are excellent sources of market news and in-depth study of exchange-traded securities' fundamentals. The alphabetical list that follows is organized by the last name.
Expert #1: Eric Balchunas
Expert #1: Eric Balchunas
Eric is a Bloomberg senior ETF analyst. Eric is in a unique position to analyze the world of ETFs, as he has access to many of Bloomberg's data tools and has also been responsible for many of the ETF-related features available there. His Twitter account is also a good place to go for regular ETF data nuggets.
Eric is one of the most knowledgeable people in the fund industry. He's also a frequent contributor to Bloomberg's personal finance blog Ventured&Gained and an occasional guest on Bloomberg's ETF Report Podcast.
Eric can be followed on Twitter and read his articles on Bloomberg.
Expert #2: Stoyan Bojinov
Stoyan is an ETF analyst at ETF Database, one of the Internet's largest and most active ETF sites. Stoyan interviews ETF business experts and investment managers on a regular basis, making his columns a perfect source of both educational content and consumer insights.
Stoyan also writes about technical analysis of ETFs regularly, providing a specific viewpoint for more involved traders.
Stoyan can be followed on Twitter or read his articles at the ETF Database.
Mitre Media Corp. is currently owned by investors in Poseidon Financial LLC (the publisher of this site) (the publisher of ETFdb.com).
Expert #3: Chris Dieterich
When Chris took over Brendan Conway's Focus on Funds column in Barron's in late 2014, he had big shoes to fill, but he's done an outstanding job of maintaining this column as an excellent source of ETF knowledge and analysis. Chris' column features everything from a morning linkfest to fascinating fund-related reads, news about new ETFs and fund improvements, and regular roundups of the session's major movers.
In this column, Chris also discusses the world of mutual funds, including manager changes and large fund inflows.
Chris can be followed on Twitter and his Barron's column can be read here.
Expert #4: Eric Dutram
Eric is an ETF strategist at Zacks, where he almost daily publishes new posts. Eric's columns are a great place to get the latest on which ETF strategies are trending, as well as a more in-depth look at some of the ETF's structural features. He's also in charge of creating the analytical resources that ETF investors have come to rely on.
Eric also contributes to the Zacks ETF Trader newsletter, where he shares actionable ETF ideas.
Eric can be followed on Twitter and his posts can be found at Zacks.
Image Source: WN.com
Expert #5: Deborah Fuhr
Deborah founded ETFGI in 2012, after serving as the global head of ETF research at BlackRock. Deborah and her team, based in London, are the leading source of statistics on the global ETF industry. The monthly statistical snapshots from ETFGI highlight notable trends in the ETF room, both in the United States and internationally.
Deborah has a unique viewpoint on the market, having spent many years with the largest issuer of US ETFs. She is a frequent speaker at ETF conferences and is one of the most well-known voices in the ETF industry.
Global ETF Awards is the source of this picture.
Deborah can be followed on Twitter, connected with on LinkedIn, and obtain her ETFGI review.
Expert #6: Trevor Hunnicutt
Trevor writes almost regularly about the latest ETF trends for Investment News, where he covers the fund industry. He has an uncanny ability to pick up on storylines that aren't being discussed elsewhere but are of interest to the ETF community.
Trevor also discusses possible areas of concern for advisors using ETFs and seeks out opinions from across the industry, in addition to covering (and sometimes breaking) news on fund launches and adjustments.
Trevor can be followed on Twitter and his columns can be found at Investment News.
Image Source: InvestmentNews.com
Expert #7: Dave Nadig
Dave Nadig is the Director of ETFs at FactSet and was previously the Chief Investment Officer at ETF.com. (Earlier this year, the two firms declared a partnership.) He may also be the most experienced person covering the ETF industry. Dave has a long history in finance, so he's well-versed in many of the esoteric and perplexing facets of the exchange-traded structure in general, and individual items in particular. He's also articulate enough to break down these complex issues into terms that even financial advisors can comprehend.
While Dave is a big fan of ETFs, he isn't shy about criticising what he sees as market weaknesses or flaws in specific goods.
You can keep up with Dave on Twitter and read his articles on ETF.com.
Expert #8: Michael Rawson
Michael is one of the contributors to Morningstar's excellent ETF Specialist hub, which serves as a resource for advisors and individuals who use ETFs in their portfolios.
Michael writes on a number of subjects, but he is particularly informative about how to get the most efficient exposure to "plain vanilla" asset classes like U.S. equities. These articles provide common sense actionable advice that every indexer can use. The headlines may not be as catchy as those covering the weird and hyper-targeted ETFs out there, but they provide common sense actionable advice that every indexer can use.
Expert #9: Ron Rowland
Ron is the chief investment officer of Capital Cities Asset Management, in addition to running the famous Invest With An Edge website. Ron has consistently used his financial experience to illustrate potentially risky aspects of ETFs that individual investors may overlook because he is not afraid to dig into the fine print. He's written about ETNs' real risks, MLP products' actual cost ratios, and volatility ETPs' extreme risk.
Ron also runs ETF Deathwatch, a website and newsletter that tracks exchange-traded funds that are on the verge of being shut down. On his website, he posts monthly statistical summaries and roundups of all closed ETFs.
Ron can be followed on Twitter and his work can be found at Invest With An Edge.
Expert #10: Todd Shriber
Todd has worked as a stock market editor, a prop trader, and a hedge fund analyst in the past. He's now the Web editor for ETF Trends, one of the most popular ETF websites.
Todd doesn't let anything slip past him. He'll be covering every interesting progress or storey in the ETF industry. Todd is one of the busiest writers covering the ETF sector, covering everything from standout funds to rebalances and ETF launches to in-depth fund research. You'll still be up to date on the latest from the big world of ETFs if you follow Todd's posts and tweets.
Expert #11: Jessica Toonkel
Jessica works for Reuters and covers the fund market, filing news reports during the day. Whether it's the sale of an issuer or index provider, manager shakeups, or regulatory decisions, she still seems to be the one breaking industry news. Jessica has more exclusive reports about ETFs and mutual funds than anyone else.
Jessica has also moderated panels and discussions at several of the world's most prestigious ETF conferences (including a particularly interesting discussion on a bitcoin ETF with the Winklevoss twins in January 2015).
You can follow Jessica on Twitter and read her reports via Reuters.
Expert #12: Ari Weinberg
Ari writes for many publications, including Pension & Investments and The Wall Street Journal. He also sometimes publishes articles on his personal website that takes a closer look at different aspects of the ETF industry.
Ari is one of the few journalists who can explore the nuances of exchange-traded funds; he usually focuses on longer, more in-depth, and sophisticated looks under the hood of ETFs, such as security lending, ESG strategies, and the effect of derivative costs on ETFs. He's a great resource for an in-depth review of important ETF features that most investors overlook.
Know of an ETF expert we missed? Share your thoughts by leaving a comment below.